Professor Nigel M. de S. Cameron
Chairman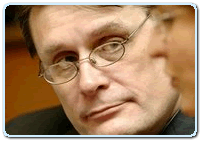 Nigel M. de S. Cameron, Ph.D., is Chairman of BioCentre and President and CEO of the Center for Policy on Emerging Technologies in Washington DC. Cameron has been a Research Professor and Associate Dean at the Illinois Institute of Technology where until 2008 he was Director of the Center on Nanotechnology and Society. In 2003 he co–founded the Institute on Biotechnology and the Human Future. He recently edited Nanoscale: Issues and Perspectives for the Nano Century (2007); other books include The New Medicine: Life and Death after Hippocrates (1991).
He has been a visiting scholar at UBS Wolfsberg in Switzerland, and a featured speaker at the Aspen Ideas Festival and Global Health Forum. He has served on the advisory boards of Nanotechnology Law and Business, the Converging Technologies Bar Association, and the World Healthcare Innovation and Technology Congress.

Cameron has represented the United States on delegations to the United Nations General Assembly and UNESCO, and been a participant in the U.S./EU dialogue Perspectives on the Future of Science and Technology. He is a member of the Executive Committee of the U.S. National Commission for UNESCO, and has testified before both houses of Congress, the European Parliament and the European Commission's Group on Ethics in Science and New Technologies. In 2008 he was the United States Government's nominee to the UN Human Rights Council as Special Rapporteur for the Right to Health. A naturalized United States citizen, he is a native of the UK where he studied at Cambridge and Edinburgh Universities and the Edinburgh Business School.

Matt James, BA (Hons), MA
Director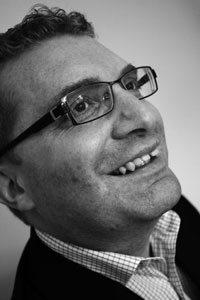 Matt James is the Director of BioCentre. As a consultant on the ethical, social and public policy implications of advances in new technologies, Matt possesses a broad range of expertise which spans the arenas of public policy, academia and third sector. He has helped to convene a variety of public symposia which have helped initiate and bring together key stakeholders to discuss the impact of new technologies both here in the UK (Houses of Parliament, Royal Society of Medicine and The British Museum among others) and in Washington DC. He also manages an academic journal within a university research centre and works on a number of research projects relating to values, health and technology questions. Previously he has worked in Parliament as a parliamentary researcher for a MP and shadow minister.
Matt has an undergraduate degree in political history and sociology as well as a Master's degree in Bioethics and Medical Law. He was recently elected as a Fellow of the Royal Society of Arts and Commerce (FRSA).